Give a man a fish and you feed him for a day. Teach a man to fish and you feed him for a lifetime. – old Chinese proverb
We believe in teaching the man to fish, but we figure we should feed him daily until he can catch his own meals. That's why in each of our analyses, we explain in depth how we use Elliott wave principles to come up with our predictions. Not only you will have more profitable trades but you'll also learn how to apply Elliott wave principles yourself. As you become more experienced we look forward to hearing your views and seeing your own analysis. We welcome you to constructively challenge our views. The more fishermen we create the more likely we all are to pull in a great haul. We are a close-knit community and always in constant communication. Anytime you need clarification, just ask our analysts directly and we'll be quick to respond. We believe in holding ourselves accountable and we want you to make profit many times over what it cost for you to be a member. accountable. We want you to profit many times over what it cost for your monthly membership. As firm believers you can trust us to stay true and disciplined to the Elliott wave principles.
---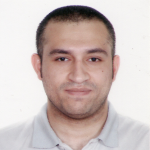 Tamer Elzein
EURUSD Analyst
Since 2010, Tamer has actively analyzed and traded the forex market on a near-daily basis using the Elliott Wave principle — which he believes to be not just an analytical tool, but also a phenomenal description of the underlying order in the market.
---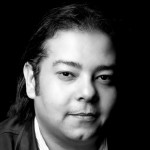 Nady Laymoud
GBPUSD Analyst
Nady has been analyzing the GBPUSD literally every single day since 2009, and he's come to know it quite well.He finds Elliott Wave analysis to be inherently beautiful as it is driven by nature and human psychology.
Nady also holds Level 1 Certified Elliott Wave Analyst (CEWA).
---