It seems like wave 4 is taking the form of a triangle, which hasn't been finished yet. Previously, there was a massive extension in wave 3. In this case, we're likely going a few more days of consolidation before wave 5 begins.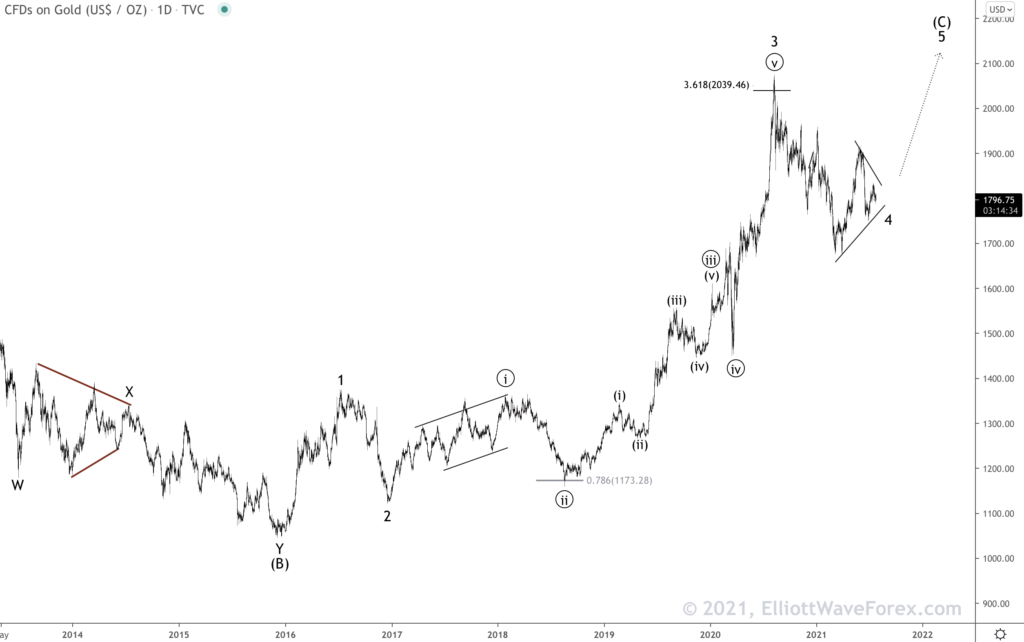 Get 30 Days FREE Trial
Professionally done-for-you daily Elliott Wave analysis.
Instant access - no credit card required