The price has climbed significantly higher on Friday and it looks like wave 2 might have been in place, probably in the form of a zigzag. In this case, another bearish wave should begin shortly. However, we should also keep an eye on the alternate wave count (shown on the 2h chart below in grey).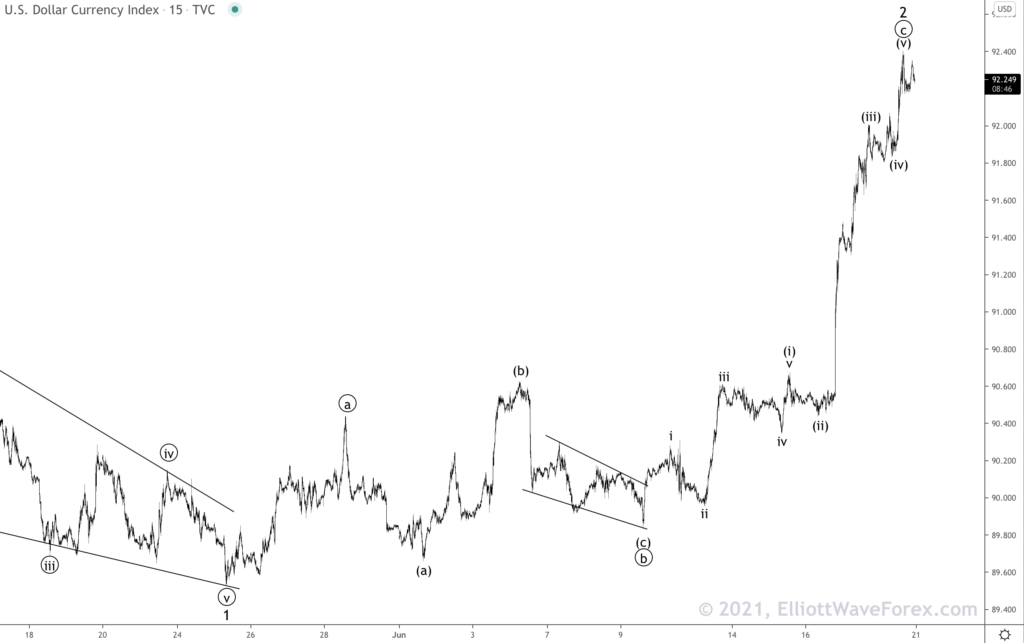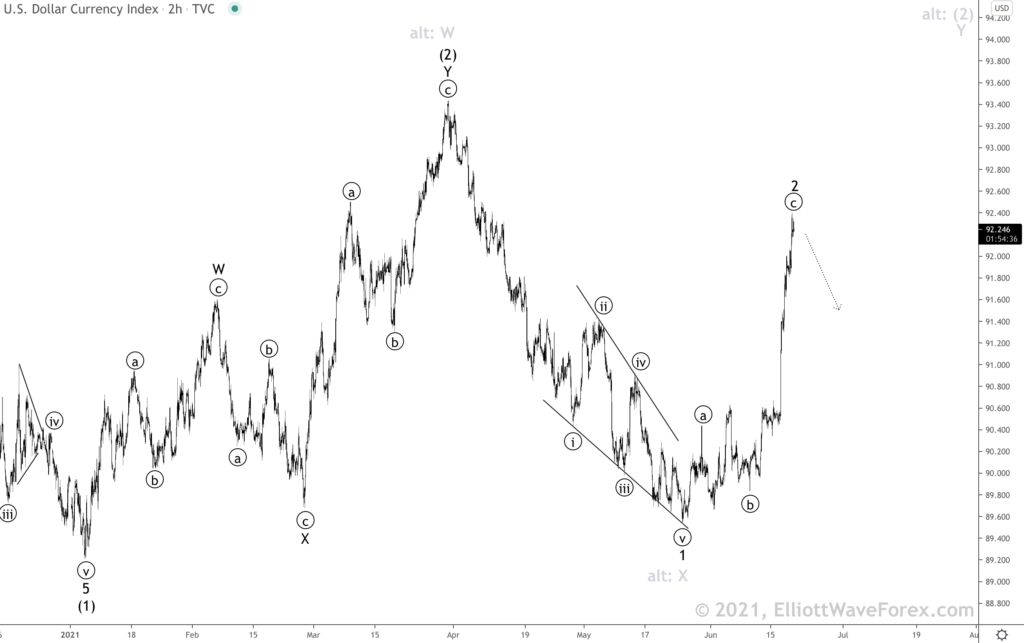 Get 30 Days FREE Trial
Professionally done-for-you daily Elliott Wave analysis.
Instant access - no credit card required