The market might have finished unfolding a possible fourth-wave correction in the form of a zigzag. Previously, a bullish impulse ended in wave 3 or C. The current upward price movement is likely wave (i), which hasn't been finished yet. In this case, we could see the price a little bit higher before wave ((ii)) begins.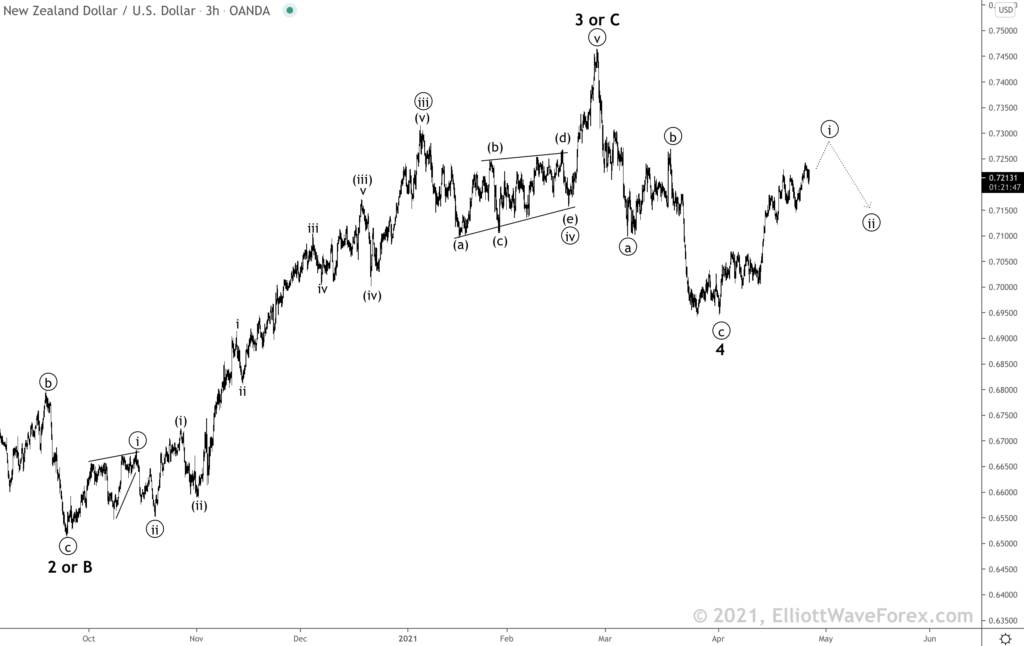 Get 30 Days FREE Trial
Professionally done-for-you daily Elliott Wave analysis.
Instant access - no credit card required