Wave B of (D) has finished yet, so the market is likely going to rise towards the triangle's upper side. The main critical level is still at 101.14. As long as the price remains above this point, the opportunity to have wave C of (D) will be in force.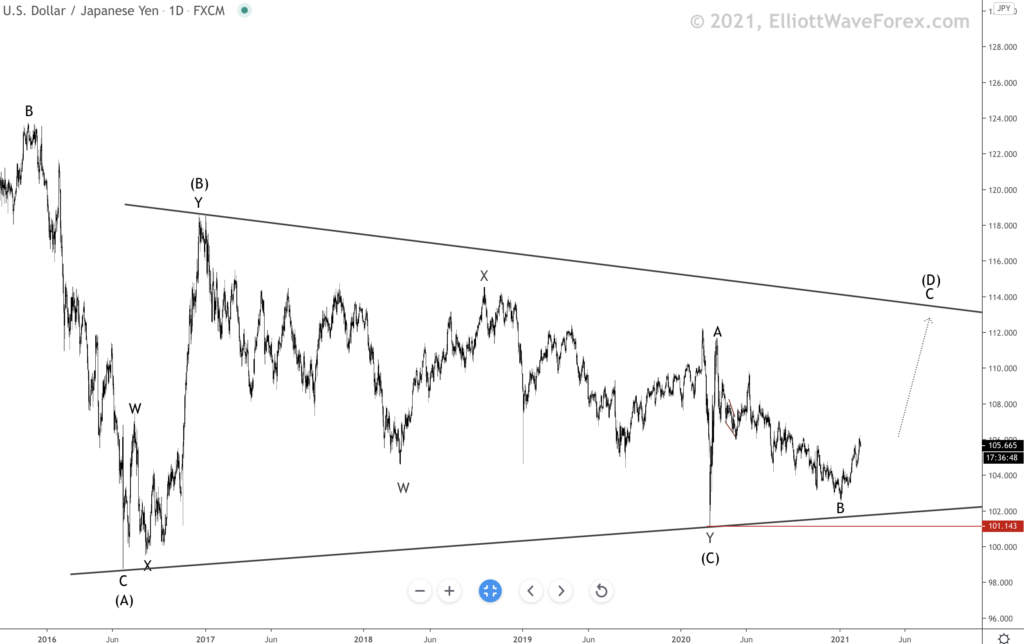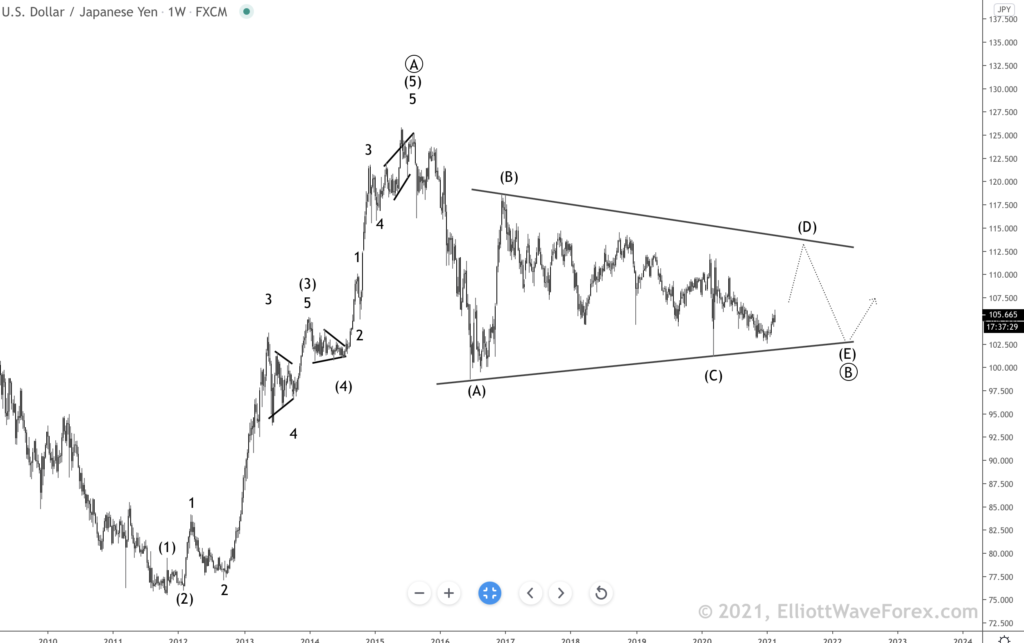 Get 30 Days FREE Trial
Professionally done-for-you daily Elliott Wave analysis.
Instant access - no credit card required