Dollar Index, Daily chart. The market has been declining since wave C of (B) finished. It's still possible that wave (C) hasn't been finished yet and we could have the rest of wave 5 in the coming days.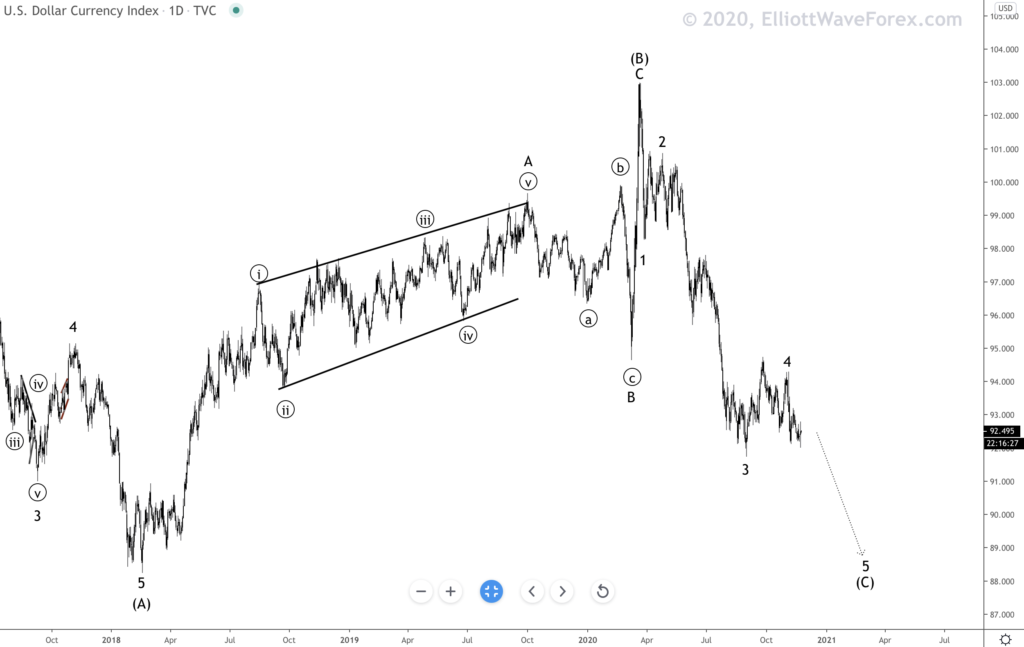 Dollar Index, 4H chart. Wave 4 might have been in place as a double zigzag pattern. If so, the last decline is the first wave of wave 5. If correct, after a short break, we're going to have a third-wave decline.
Considering the Bullish alternative scenario (see below) we should wait for a three-wave advance for wave ((ii)) and the first wave towards wave ((iii)) as confirmation for the main outlook.
If the price continues moving up in the coming hours, the bearish outlook will be at risk.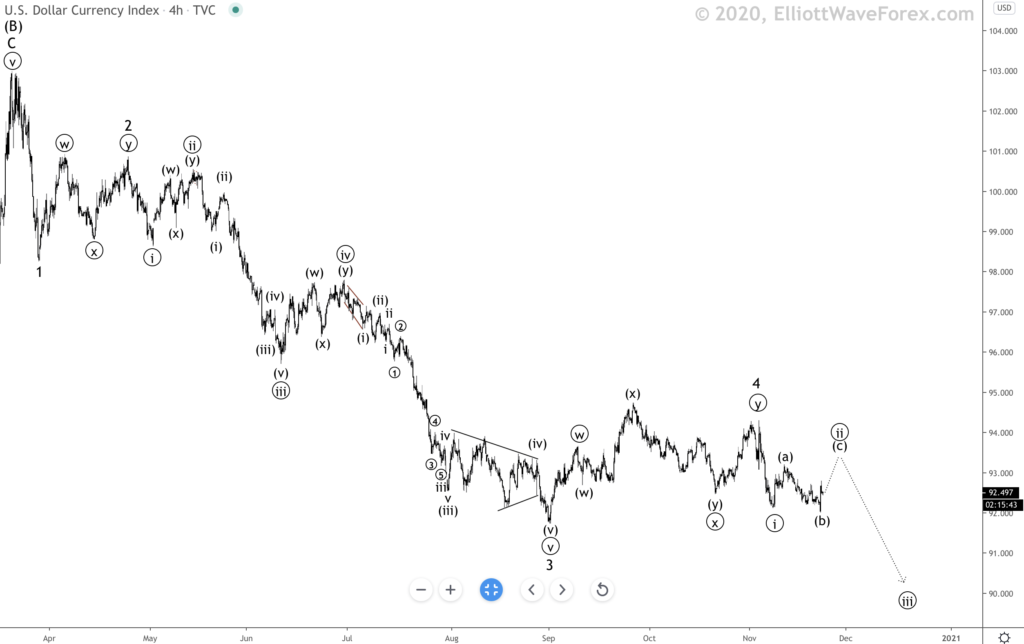 ! Bullish Alternative Scenario !
At the same time, we can't rule out that wave 1 has finished already. In such a case, we could be at the early stages of a second-wave correction. A break of 94.300 will bring more evidence for this scenario.