In an almost exact repeat of yesterday's recap, he euro moved a little bit toward the upside and exceeded the projected resistance level by 6 pips to date.
The main count now warrants a small update, although its expected general behavior remains the same. The confirmation point and targets have been updated to accommodate the recent developments.
Synopsis:
By moving below 1.1410, price should move lower to reach between 1.1323 and 1.1305, while ideally remaining above 1.1289 and below 1.1449.
Hourly Main Count
– Invalidation Point: –
– Confirmation Point: 1.1410
– Downward Target: 1.1323 – 1.1305
– Wave number: Minuette (b)
– Wave structure: Corrective
– Wave pattern: Zigzag, Flat, Triangle, or Combination
Elliott Wave chart analysis for the EURUSD for 29th January, 2019. Please click on the charts below to enlarge.
Main Daily Wave Count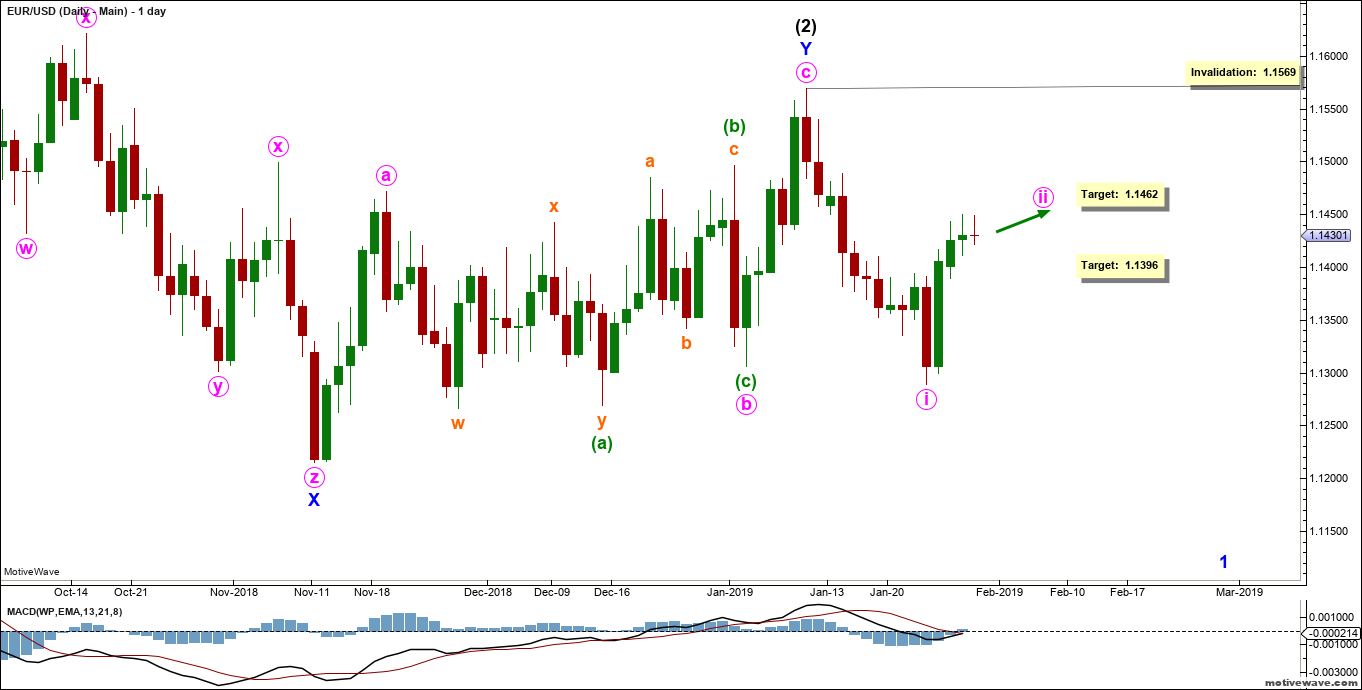 This main daily count sees that the euro is moving toward the downside in an impulse labeled black waves (1) to (5).
Black wave (2) formed a running double combination labeled blue waves W, X and Y. It retraced 38.2% of black wave (1) at its highest point, and it ended a little below the 23.6% retracement level.
Black wave (3) is forming an impulse labeled blue waves 1 to 5.
Blue wave 1 is likely forming an impulse labeled pink waves i through v.
Pink wave i is complete.
This count expects the euro to move toward the upside in pink wave ii.
At 1.1396 pink wave ii would retrace 38.2% of pink wave i, then at 1.1462 it would retrace 61.8% of its length.
This wave count would be invalidated by movement above 1.1569 as pink wave ii may not move beyond the start of pink wave i.
Main Hourly Wave Count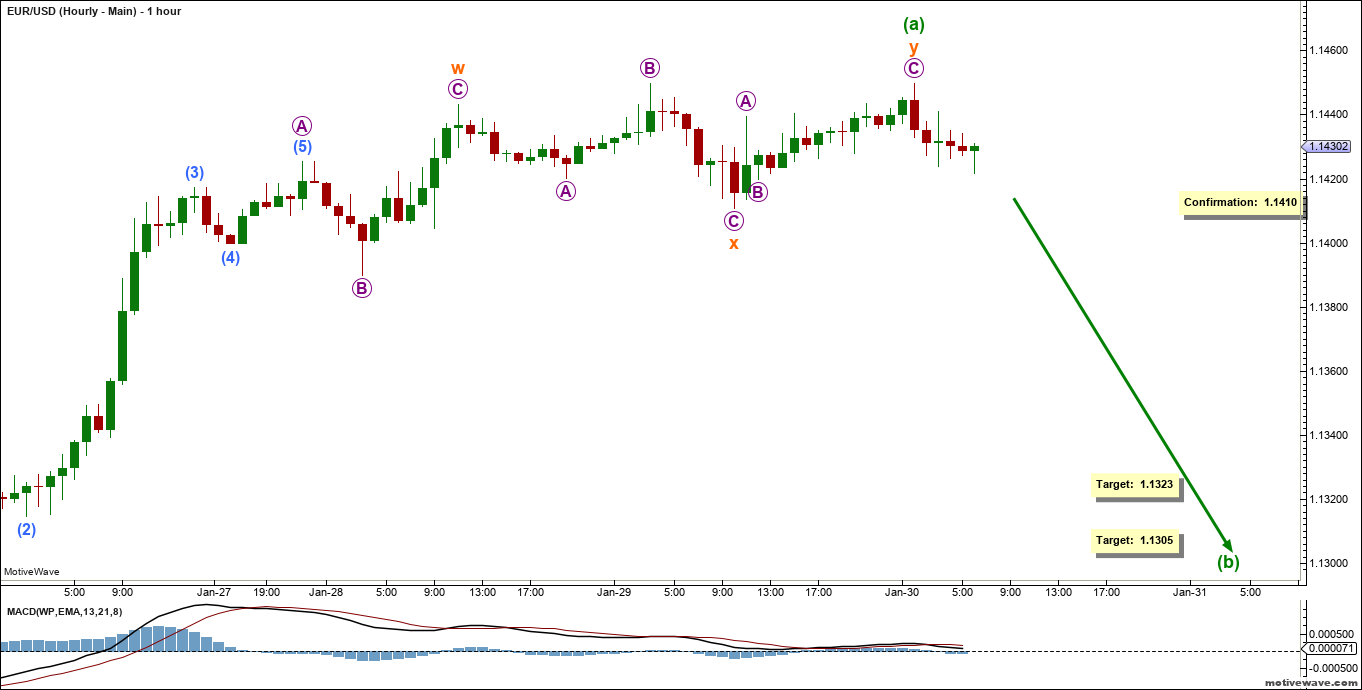 This main hourly count sees that pink wave ii is forming a flat labeled green waves (a), (b) and (c).
Green wave (a) has formed a double zigzag labeled orange waves a, b and c. It's either complete or near completion.
This count expects the euro to start moving toward the downside in green wave (b). This would be initially confirmed by movement below 1.1410.
At 1.1323 green wave (b) would retrace 78.6% of green wave (a), then at 1.1305 it would retrace 90% of its length. These targets are calculated from the highest point of green wave (a) to date, at 1.1449.