In our last weekly analysis, we shared our expectation that the market will begin a massive downtrend, and we suggested that 1.0525 would mark the point of confirmation for this view.
Since then the market plummeted for nearly 800 pips in an impressive, uninterrupted move the likes of which we haven't seen in nearly two years. The market did reach our confirmation point, exceeded it by only 7 pips, and has been pausing there for a few days.
This may be the last time that the euro has a chance to recover for a very, very long time.
We're updating our counts to reflect the most recent price action and to present tighter targets and invalidation points.
Weekly Main Count
– Invalidation Point: 1.1300
– Confirmation Point: 1.0686
– Upwards Target: 1.0816 – 1.1001
– Wave number: Minor 2
– Wave structure: Corrective
– Wave pattern: Zigzag, Flat, or Combination
Please click on the charts below to enlarge.
Main Weekly Wave Count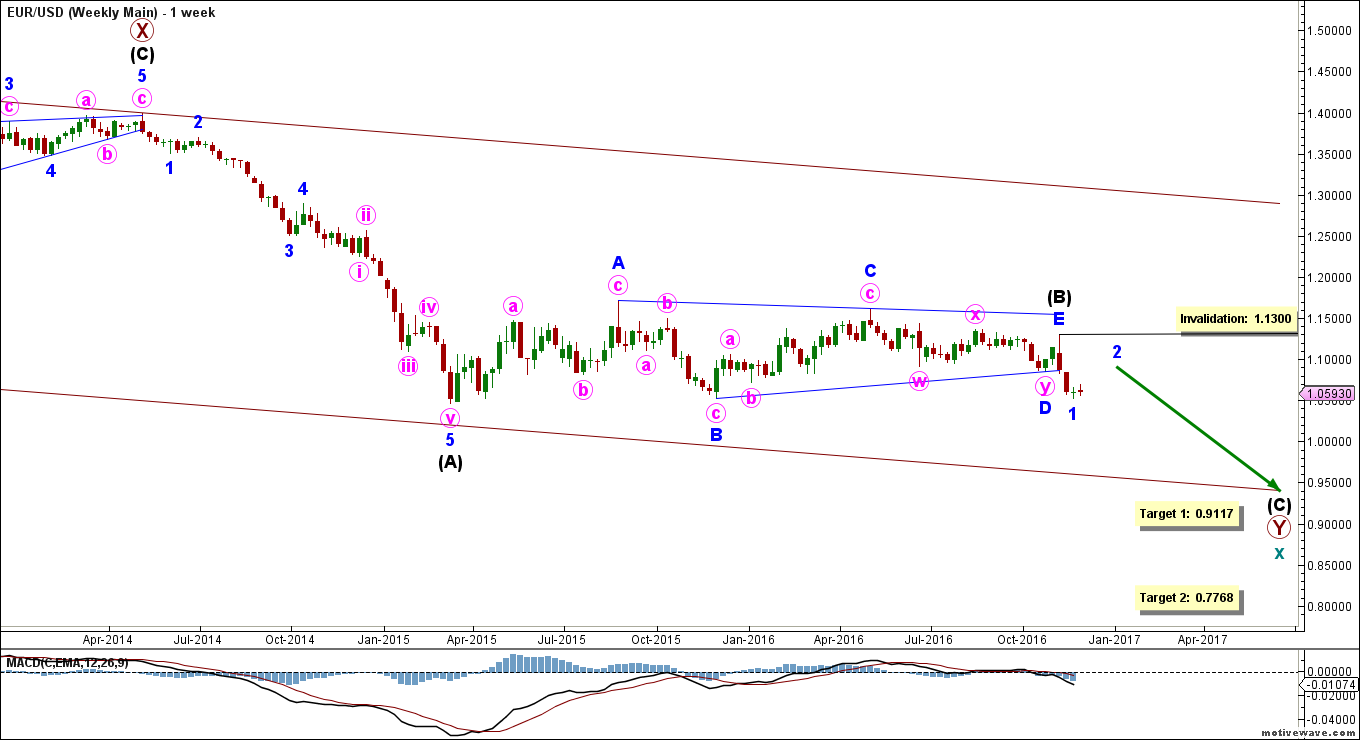 The bigger picture sees that the euro is moving towards the downside in teal wave x, which is forming a double zigzag labeled maroon waves W, X and Y.
Maroon wave Y is forming a zigzag labeled black waves (A), (B) and (C).
Black wave (A) formed an impulse labeled blue waves 1 through 5.
Main Daily Chart Wave Count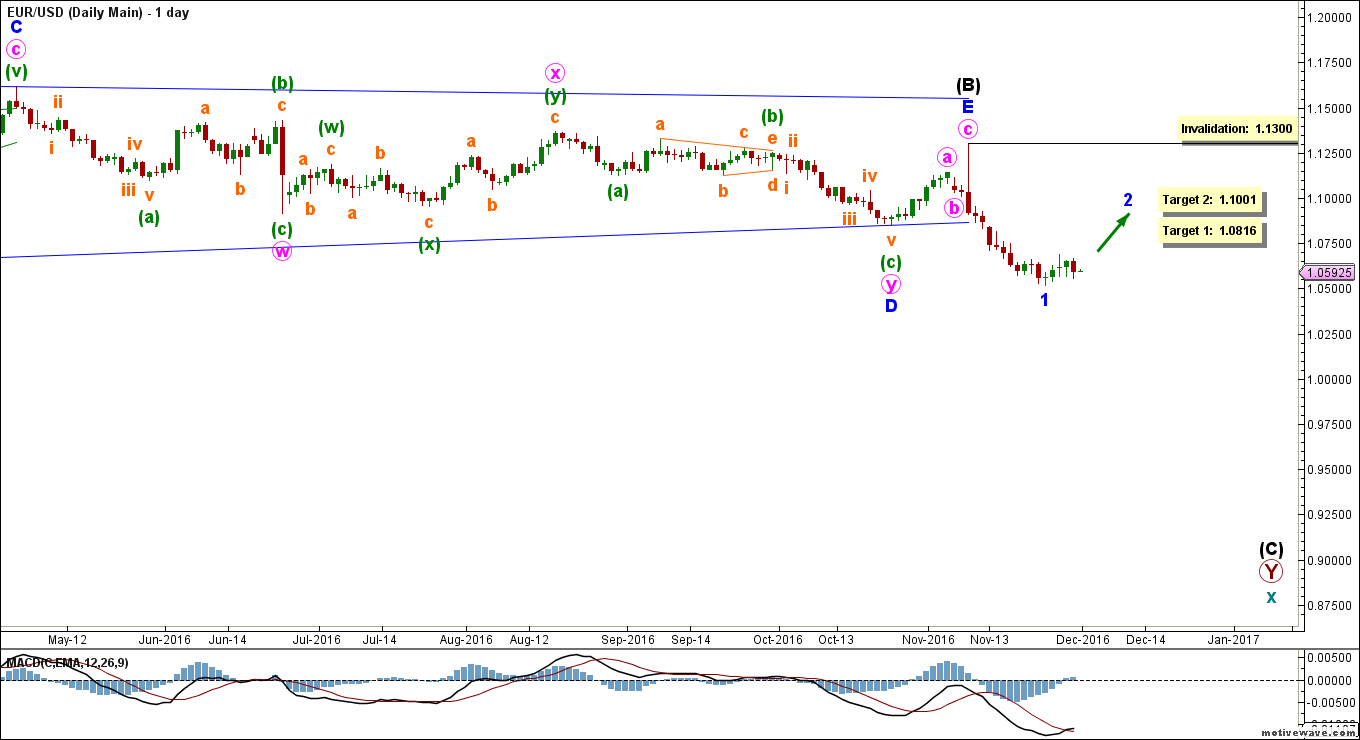 This main count sees that black wave (B) formed a contracting triangle labeled blue waves A through E, retracing exactly 23.6% of black wave (A).
Within it, blue wave D formed a double zigzag labeled pink waves w, x and y, reaching 61.8% the length of blue wave B.
Blue wave E formed a zigzag labeled minute waves a, b and c, retracing nearly 61.8% of blue wave D.
Black wave (C) is likely forming an impulse labeled blue waves 1 through 5.
Within it, blue wave 1 is very likely complete.
This count expects the euro to move towards the upside in blue wave 2. This is already the default count, and it will be further confirmed by movement above 1.0686.
The MACD indicator supports this count by showing a bullish crossover, as well as the histogram bars moving above the zero line.
At 1.0816 blue wave 2 would retrace 38.2% of blue wave 1, then at 1.1001 it would retrace 61.8% of its length.
This wave count is invalidated by movement above 1.1300 as blue wave 2 may not move beyond the start of blue wave 1.