In the week since we published our last weekly analysis – in which we expected to see a final rally – the market continued its staircase, slow-but-sure decline.
The ending diagonal which looked rather typical a few weeks ago is now coming out of proportion, suggesting that perhaps it had already ended a while back and a new downtrend is slowly, yet confidently, making its way in the market.
We're updating our counts to reflect the most recent price action and to present tighter targets and invalidation points.
Weekly Main Count
– Invalidation Point: 1.1616
– Confirmation Point: 1.1098
– Downwards Target: 1.1057 – 1.0958
– Wave number: Minuette (v)
– Wave structure: Motive
– Wave pattern: Impulse or Ending Diagonal
Please click on the charts below to enlarge.
Big Picture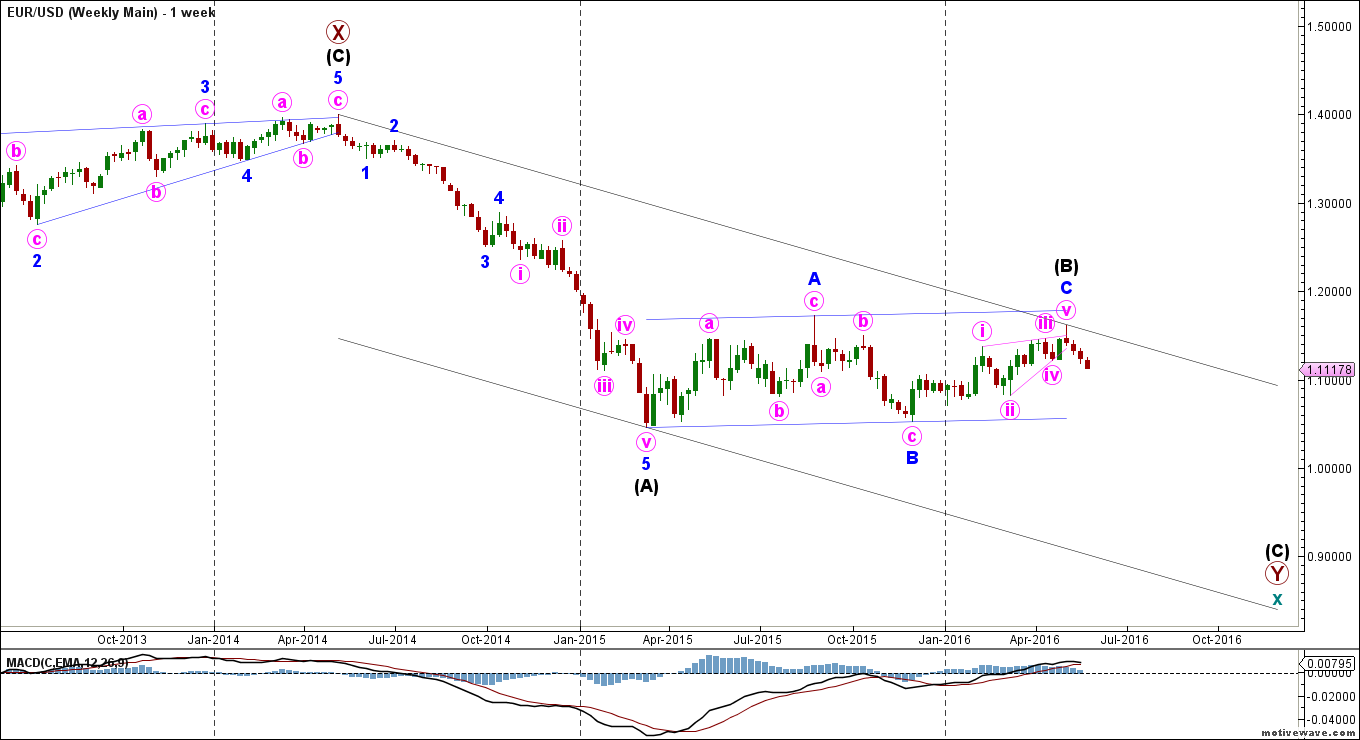 The bigger picture sees that the euro is moving towards the downside in teal wave x, which is forming a double zigzag labeled maroon waves W, X and Y.
Maroon wave Y is forming a zigzag labeled black waves (A), (B) and (C).
Black wave (A) formed an impulse labeled blue waves 1 through 5.
Black wave (B) formed a running flat labeled blue waves A, B and C.
Both blue waves A and B formed zigzags labeled pink waves a, b and c.
Blue wave B retraced exactly 95% of blue wave A, fulfilling all the requirements of a flat correction.
Blue wave C formed an ending diagonal labeled pink waves i through v, and failed to make a new high above that of blue wave A.
This most likely completed black wave (B) at 1.1616.
Main Weekly Wave Count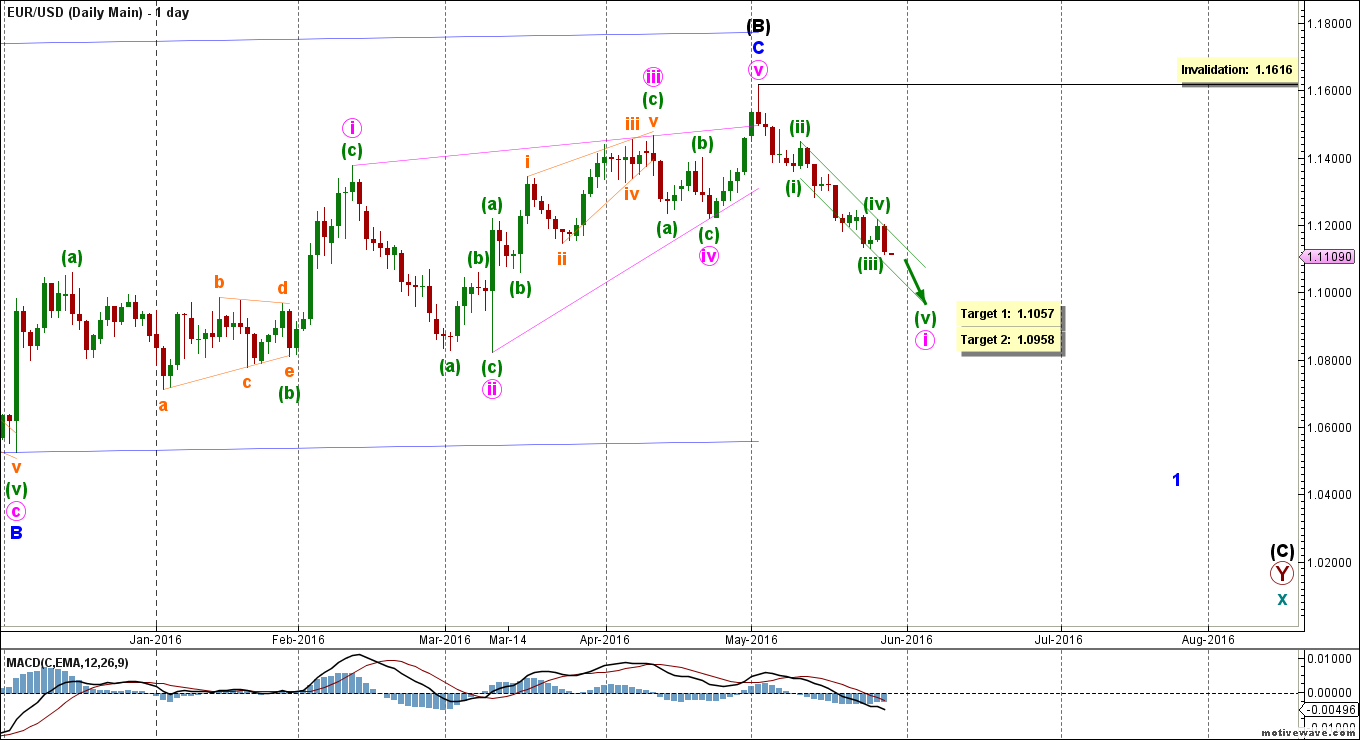 This main count sees that black wave (C) is forming an impulse labeled blue wave 1 through 5.
Within it, blue wave 1 is forming an impulse labeled pink waves i through v.
Within it, pink wave i is forming an impulse labeled green waves (i) through (v).
Within it, green waves (i) through (iv) are most likely complete.
This count expects the euro to move towards the downside in green wave (v) to complete pink wave i. This will be strongly confirmed by movement below 1.1098.
Both MACD lines are below the zero line and consistently pointing towards the downside.
At 1.1059 green wave (v) would reach 61.8% the length of green wave (i), then at 1.0958 it would reach 100% of its length.
This wave count is invalidated by movement above 1.1616 as pink wave ii may not move beyond the start of pink wave i.