Since our last weekly analysis, and after very strong resistance that forced the formation of a series of spinning tops and dojis, the euro dropped as expected for over 200 pips. If our view is correct, this is only the beginning of many bearish weeks to come.
Those dojis and spinning tops are not the only evidence of this view. We also have momentum indications, Fibonacci retracement levels, and a fully mature pattern to support this count, and also to offer some insight into what will likely follow.
We're updating our counts to reflect the most recent price action and to present tighter targets and invalidation points.
Weekly Main Count
– Invalidation Point: 1.1718 – 1.0525
– Confirmation Point: –
– Downwards Target: 1.0885 – 1.0727
– Wave number: Minor D
– Wave structure: Corrective
– Wave pattern: Zigzag
Please click on the charts below to enlarge.
Big Picture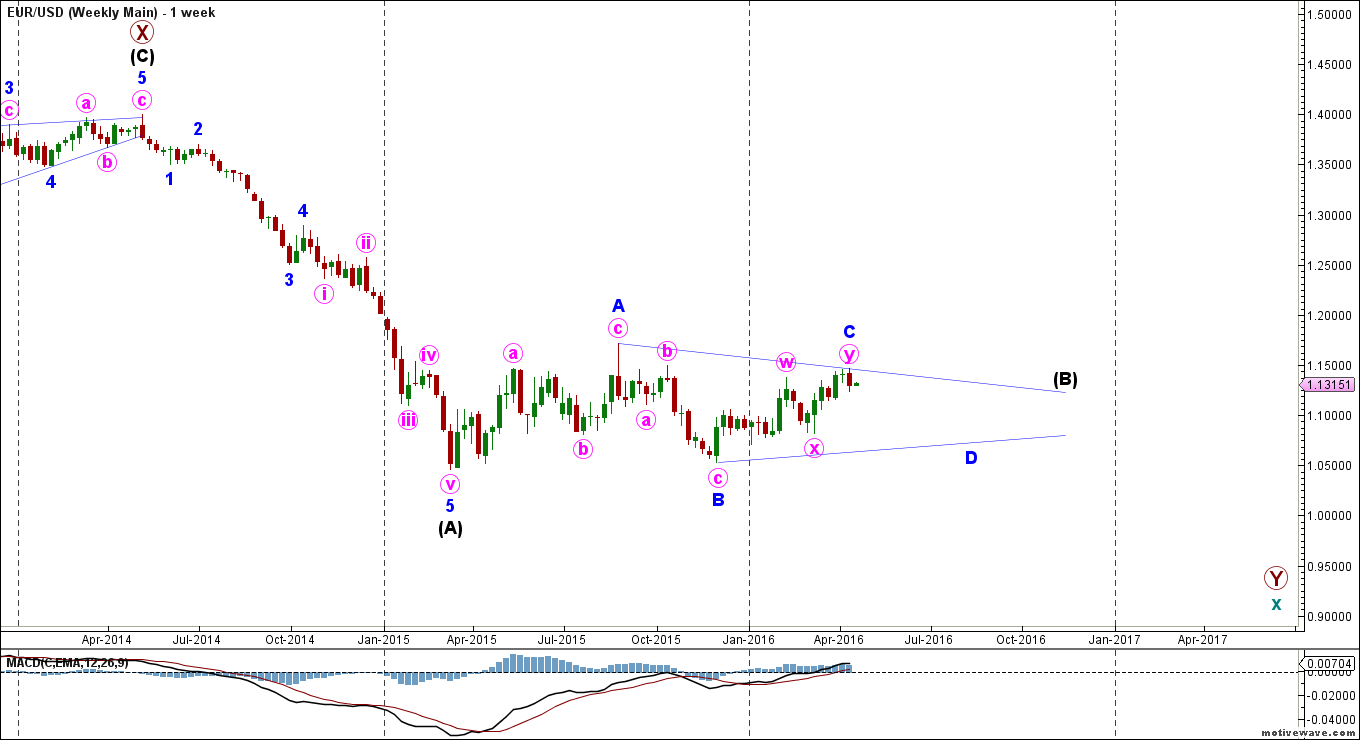 The bigger picture sees that the euro is moving towards the downside in teal wave x, which is forming a double zigzag labeled maroon waves W, X and Y.
Maroon wave Y is forming a zigzag labeled black waves (A), (B) and (C).
Black wave (A) formed an impulse labeled blue waves 1 through 5.
Black wave (B) is forming a contracting triangle labeled blue waves A through E.
Main Weekly Wave Count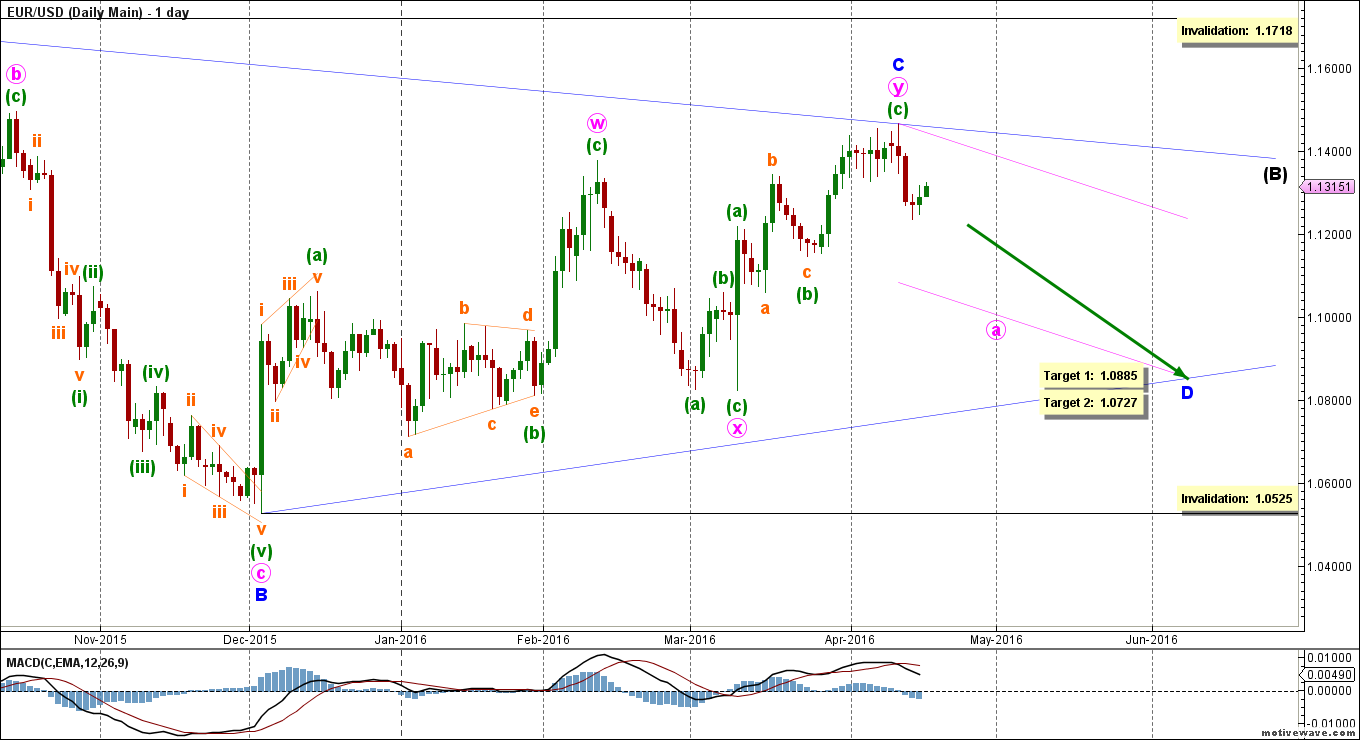 This main count sees that blue wave C formed a double zigzag labeled pink waves w, x and y. It retraced exactly 78.6% of blue wave B, and it's most likely complete.
Within it, pink wave y formed a zigzag labeled green waves (a), (b) and (c).
This count expects the euro to move towards the downside in blue wave D, which is likely forming a zigzag labeled pink waves a, b and c. This will be somewhat confirmed by movement below 1.1234.
The MACD indicator supports this count by showing a clear bearish divergence between the highs of pink waves w and y, as well as a bearish crossover.
At 1.0886 blue wave D would retrace 61.8% of blue wave C, then at 1.0727 it would reach 61.8% the length of blue wave B.
This wave count is invalidated by movement above 1.1714 as blue wave C may not move beyond the start of blue wave B. It's also invalidated by movement below 1.0525 as blue wave D may not move beyond the start of blue wave C.